License Requirement to Drive a Car in Different Countries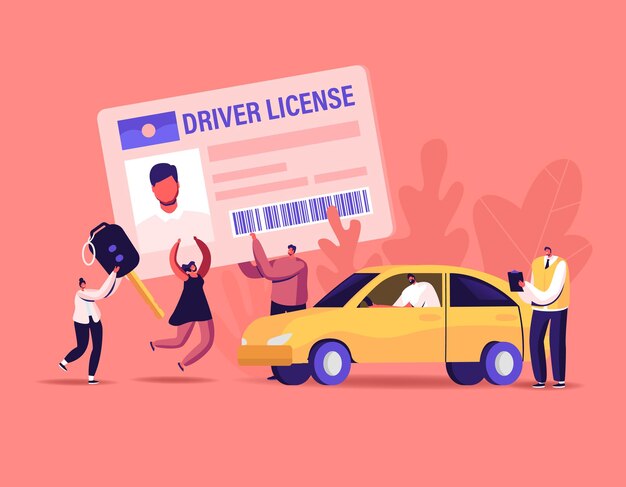 Around the world, every country has different laws regarding who is legally allowed to operate a motor vehicle. The road test is also different for each country; the UK has a Driving theory test, whereas Canada has the g1 test, for instance. The Driving theory test consists of 50 questions, out of which you can only get seven wrong answers. Here is a look at the license requirements to drive a car in different countries.

The United States
A few states in the United States, such as Alaska, Iowa, and Arkansas, let 14-year-olds operate with a learner's permit. However, since individual states regulate driving laws, this differs from state to state.
The majority of states require drivers to pass a written exam to obtain a provisional license and a road test to obtain a license. In general, courses and driving instruction are not necessary.

The UK
To be qualified for a driving license in the UK, a person needs to be at least 15 years old. You can then submit an easy application for a learner's permit at that time. Only thereafter may you enroll in driving classes; nevertheless, the theory exam requires a provisional license. You may undertake your driver's test after passing the required theoretical test.

India
There are reportedly places in India where a license may be purchased without a driving test.
It should come as no surprise that driving may be risky. Drivers often have to deal with vehicles on opposite lanes, abandoned animals, and jaywalkers.
The Indian media claims that the administration has been attempting to increase the accessibility of road tests in New Delhi to ensure that more individuals may receive legitimate certification. This practical test often involves reversing, navigating through eight circuits, and parallel parking.

Mexico
Many Mexican residents did not have to provide any documentation proving their driving ability prior to receiving their license as of 2017. While it does differ by region, the majority just required a blood test, a written exam, and a nominal cost (so that the information would be readily available in the case of a serious accident).
Mexico City is moving in the right way, though, since lawmakers have passed a bill requiring a driver's exam that includes instruction, a theoretical test, and a road test.

Brazil
Whenever it comes to licensing requirements, Brazil possesses some of the strictest laws. Individuals must undergo a psychiatric evaluation to see if they are psychologically capable of driving before they are allowed to get inside a car. The exam tries to find, among other things, symptoms of alcohol misuse and capacity for aggressiveness.
Additionally, drivers must sign up for nine to fifteen driving education programs. Additionally, drivers only receive a temporary license valid for a year even after completing the challenging examinations. They receive a Brazilian license if they don't have any traffic infractions throughout that year.
Different countries have different laws for driving and licensing, the above-mentioned are the most notable ones.