Best Vehicle History Report Websites in 2022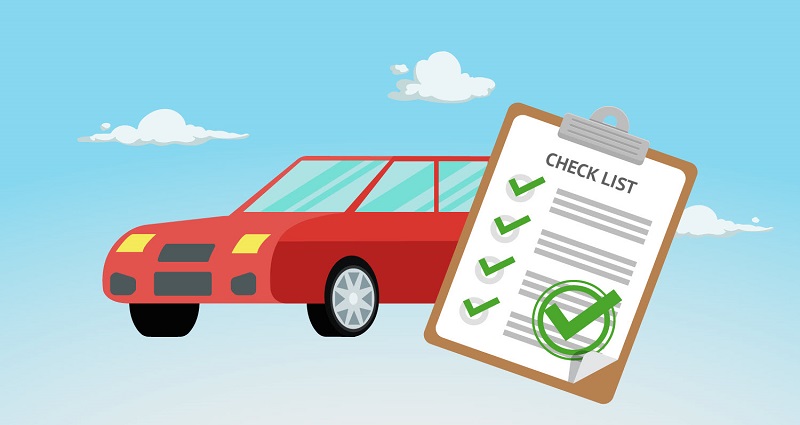 When shopping for a used car, it's important to do your research to find a reliable vehicle. A vehicle history report can be a helpful tool in this process. A vehicle history report is a document that provides information about a car's past, including any accidents, serious damage, or mechanical problems.
There are many websites that offer vehicle history reports, but not all of them are created equal. Some sites are more reliable than others, and some charge for their reports while others offer them for free.
To help you find the best vehicle history report website for your needs, we've compiled a list of the best options. If you are looking for a vehicle history report, these are the best websites to use in 2022.
1. Revs Checks
The report from Revschecks.com.au contains numerous key fields of information on practically all used automobiles in Australia. They pull reports for automobiles in just about any state, including Queensland, Western Australia, and New South Wales. REVS Checks may be performed on all sorts of automobiles in Australia, especially lorries, motorbikes, and cars using its API.
Customers may acquire full registration data online once a car is licensed by the local road administration in a region. The current position (licensed, unlicensed, or restricted), as well as the expiration date, may be seen here.
Revs Check checks the National Exchange of Vehicle and Driver Information System (NEVDIS) database for mandatory and recoverable write-offs on the vehicle, as well as if it was re-authenticated where appropriate. The codes represent the damage's kind, site, and intensity.
These are just a few of the services that Revscheck provides along with a Vehicle History Report.
Moreover, Revscheck Reports are based on the sole official and most reliable info from the Australian Financial Security Authority and the (NEVDIS) National Exchange of Vehicle and Driver Information System (NEVDIS).
History data points: 4.3 stars
Delivery time: 4.5 stars
Overall Rating:4.7 stars
Pricing: 9.90 AUD
Website: www.revschecks.com.au
2. Quick Revs
Quick Revs was founded on the principle of providing clients across Australia with reasonable, quick, and accurate vehicle history information. Quick Revs was born out of rising demand in Australia for more affordable access to vehicle history information.
With the government unifying vehicle registrations, they've seen an increase in the number of complications for both purchasers and dealers. They anticipated that Australians would want a secure environment in which to obtain this data in a format that they could comprehend.
Quickrevs Vehicle History Reports will assist you to determine whether the vehicle has an outstanding debt that could harm you in the future. If you acquire an encumbered automobile (one that has outstanding finance), your 'new' car may be repossessed to pay off the loan.
It also assists you in avoiding getting caught with a car that has been marked as "unrecovered stolen." They ensure that the registration is legitimate by doing a brief vehicle history check.
History data points: 4.5 stars
Delivery time: 4.8 stars
Rating: 4.7 stars
Pricing: 5.89 AUD
Website: www.quickrevs.com.au

3. VIN Check Report
VIN Verify Report is an internet service that allows consumers to check the vin numbers of previously owned automobiles. A PPSR Search Report is included with every VIN Check. A VIN Check Report, we also provide government-issued PPSR Certificates to potential automobile owners. Cars and other motor vehicles are covered by our services.
Vincheckreport provides a quality report at a reasonable rate, almost as cheap as the Quickrevs. The Australian public registry has a full REVS Check report with an official PPSR certificate. Vincheckreport gives you all the information you need to make the most correct choice possible when purchasing a used automobile.
History data points: 4.5 stars
Delivery time: 4.6 stars
Overall Rating:4.7 stars
Pricing: 5.90 AUD
Website: www.vincheckreport.com.au

4. Free Revs Check Report
The VIN check done by Freerevscheckreport reviews whether the car is recalled due to malfunctioning airbags that might detonate.
Reports are generated in a matter of seconds. After you submit your money, your report will be prepared in 30 seconds and emailed to you in 3 minutes. If the government website is unavailable due to technical issues, the report will be emailed to you as soon as it is available.
The actual information that may significantly impact a car sale is the emphasis of Freerevscheckreport. The Australian government legally records crucial information such as automobile stolen status, money owed and to whom, depreciation, and written-off info on a number of platforms. They will rapidly get such information for you.
Some sites that provide various sorts of data for a higher-priced report, such as meter readings and market price data, are providing their best guesstimates. These are assumptions regarding the vehicle's condition that may or may not be based on real facts. As a result, you'll need to double-check this information on your own. Meanwhile, Freerevscheckreport gathers data from reliable sources to provide you with accurate information about your car.
History data points: 4.6 stars
Delivery time: 4.9 stars
Overall Rating: 4.8 stars
Pricing: 5.90 AUD
Website: www.freerevscheckreport.com.au
The aforementioned websites are the best at what they do. Also, we are an online resource for REVS Check and vehicle history reports. Our objective is to make it simple and economical for anybody purchasing a used automobile to obtain authentic vehicle information quickly and conveniently at a reasonable cost starting at $7.90.